I always have a small chest of drawers as a bedside table, I do tend to have lots to keep all together so a small bedside affair just wouldn't cut it! Large reading lamp, stack of books, plate of jewellery, iPhone, hand cream, photo frames....you know the deal! Surprisingly there aren't many pictures online of this clever little switch, everyone else must be far more organised that me?? I love these few that I did find....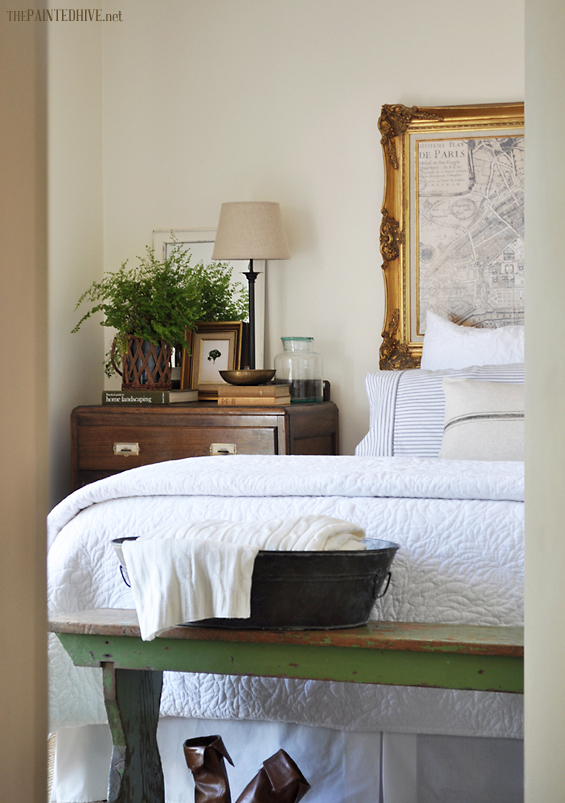 I found a little retro chest for sale last week, I cant seem to find a picture of the before, sorry. But just to say that I literally sanded down her drawers, chalk painted the chest itself and waxed her thoroughly twice. She sold very quickly to a lady I know has heaps of style, so she's off to her new home next week :)
Beats boring matching bedsides any day!