Today has been really warm! Yippee! A real taste of summer here in WA. Everyone having fun in the garden. Not loving the mozzies however :(
Anyway....don't you just love these cute lil' ladders?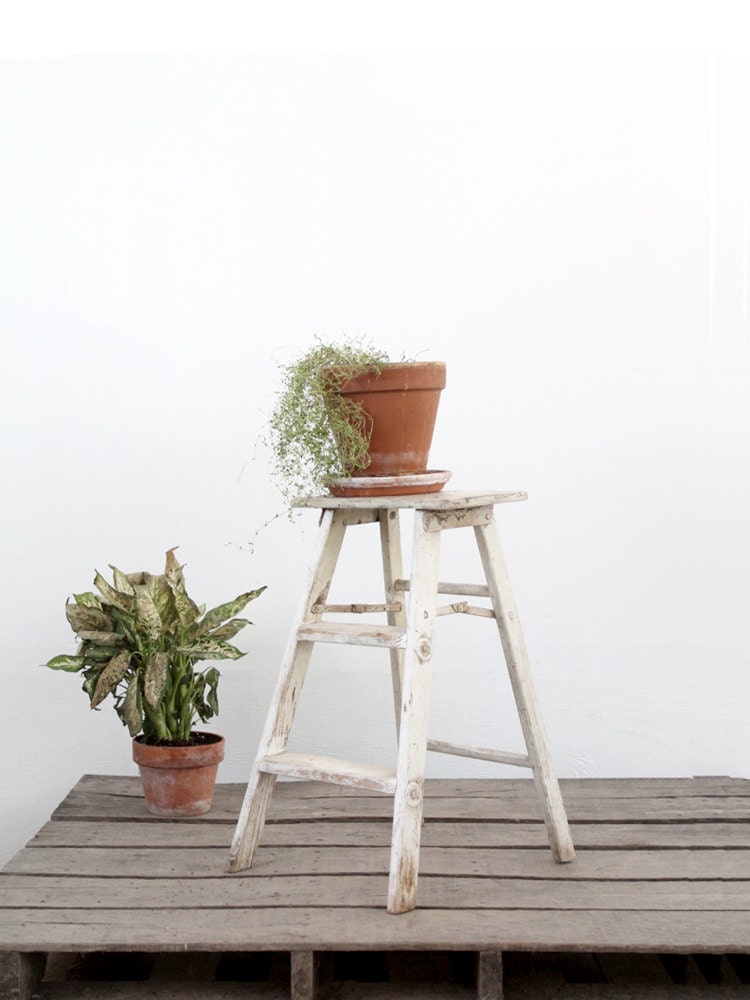 I found one in a garage when I was buying some other furniture and the lady was happy to sell it. It's been well used, so definitely just a display object, (its strong, I just don't want accidents on my conscience!) I gave it a coat of pistachio, then white chalk paint and distressed and waxed it. New cotton rope makes it all together a lovely little feature piece for a nursery, home office, outdoors for your coffee???
The ladder is 80cm high and approximately 60cm wide :)